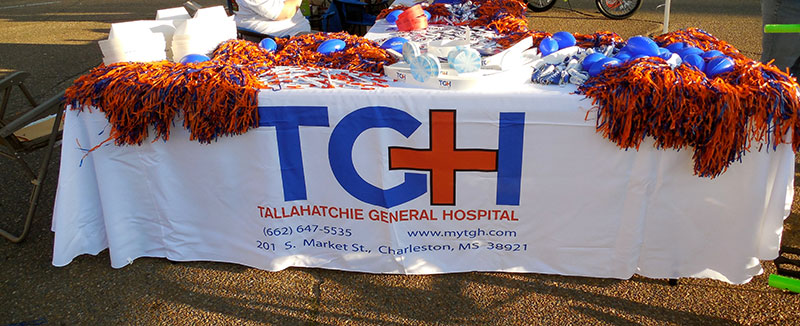 TGH is certified by Medicare, Medicaid, and CLIA for all clinical testing's performed. The Lab participates in the College of American Pathologists and State Board of Health Proficiency testing programs.
At TGH, quality is not compromised for expediency. Tests ordered outside of our wide range at TGH will be forwarded to our reference laboratory. American Esoteric Laboratories (AEL), a Leader in Innovative Diagnostic Testing, provides TGH with daily pick-ups and deliveries.
Test results from every section of the Laboratory are routinely monitored for reliability, precision and accuracy by both internal and external quality control programs. In addition, the Laboratory undergoes periodic on-site inspections in order to meet requirements of these programs.
Acetaminophen
Bacteriology
Clinical Chemistry
Coagulation Therapy
Cyst
Digoxin
Dilantin
ETOH LEVEL
HCT
Hematology
Hepatitis
HGB
HIV
Immunology
MONO
OVA
Parasite
Parasitology
Phenobarbital
Pregnancy Test
PT/APTT
RA/RF
RPRL/VDRL
Rubella
Salicylic
SED
Sickle Cell
T3, T4, TSH, and T4
Theophylline
Therapeutic Drug Levels
Thyroid
Toxicology
Urinalysis
Vancomycin
TGH Lab Techs/Phlebotomist are licensed personnel and are qualified in all areas of the Laboratory and can help in answering any questions you may have.  We offer full service, State-of-the-Art equipment to help facilitate your needs.
Hours of Operation:
The Laboratory is available to provide services 24 hours a day, seven days a week. For more information, contact (662) 647-5535.